The art of hospitality:
contemporary
shukubō
R
E
T
R
E
A
T
C
O
N
T
E
M
P
L
A
T
I
O
N
D
I
A
L
O
G
U
E
M
E
D
I
T
A
T
I
O
N
F
U
L
F
I
L
L
M
E
N
T
S
E
R
E
N
I
T
Y
The art of hospitality
Some Buddhist monasteries today still provide a shukubō ("hostelry") service to pilgrims, but also—a lesser known fact—to laymen wishing to retreat from the world. These monasteries are the perfect refuge for isolation, introspection, and a form of renunciation.
Starting from this idea, Ōhara–juku has revisited the shukubō concept to offer travelers a new form of retreat, where comfort and beauty are not banned, but emphasized. Our private Machiya (traditional wooden house), located in the center of Kyōto, offers contemplation, exchange, meditation, inspiration, and serenity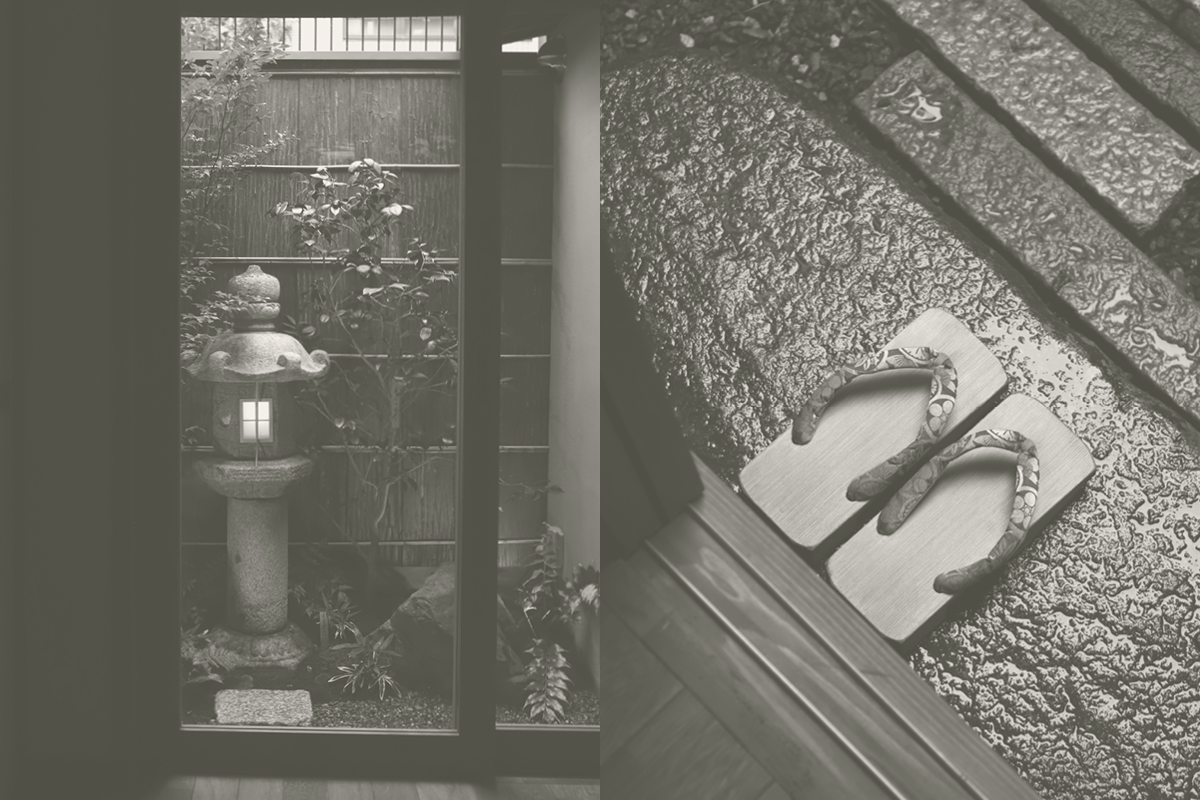 Beautiful architecture in a central location
Our private Machiya is in Ryogaemachi Street, close to the Kyōto Imperial Palace. The architecture is that of the style fashionable in the Taisho Period when traditional Japanese building techniques were combined with Art Deco interiors.
It was the home of the father and grandfather of the present owner, both doctors, and was also used as their consulting rooms for over half a century before its renovation in 2019.
In house award-winning chefs
Ōhara–juku has a double license being both a hotel and a restaurant.
Available for private use only, our Machiya uses award-winning chefs, making it unique in Kyōto. Enjoy their dishes with authentic Art Deco silverware and antique Japanese china.
Getting around
 Availability of an English-speaking chauffeur
 A kimono-wearing hostess will accompany you on the Bullet Train ( Shinkansen)
 Tour guide for private events
 Rental of a pocket-wifi, English-speaking telephone assistance
 Your baggage taken care of
Discovering the charms of the city
Unforgettable places: temples, gardens, historic monuments
Special and secret places: restaurants, hidden bars, boutiques
Introduction to local customs at a matsuri (religious festival)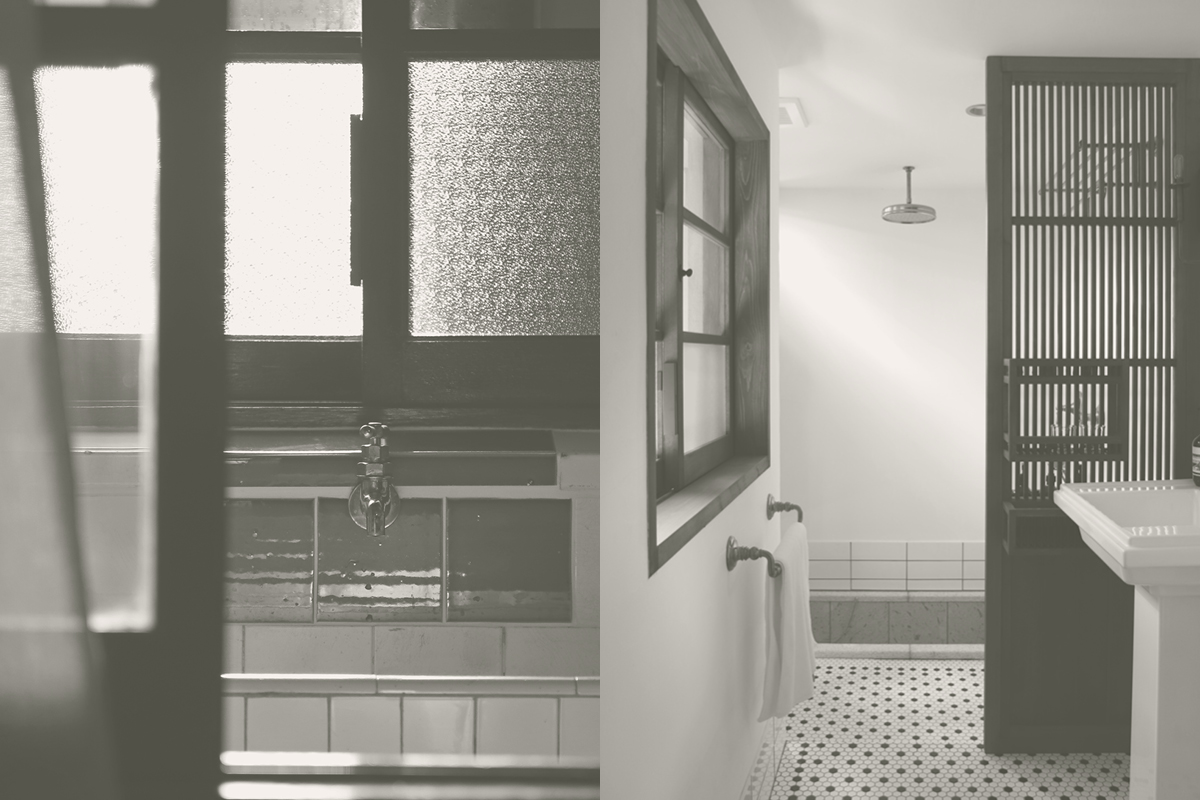 Try our detox and well-being program
Shiatsu and head massage
Shōjin Buddhist vegetarian cuisine
Zazen sitting mediation
Meet our speakers at craft workshops
Heirs to ancestral values: master of the tea ceremony, Buddhist abbot, etiquette instructor, aristocratic families
Artists and artisans and the pursuit of beauty: painter, calligraphy, geisha traditions, gallery owner, kimono designer, woodworker, smith, potter
Skills: award-winning chef, manga artist, masseur, actor, singer, sportsman, architect, entrepreneur
A journey in time starting from Kyōto
Asuka → Mount Yoshino → Mount Kumano → Mount Koya → Mount Hiei → Lake Biwa
Miho Museum → Wazuka Kinosaki → Ine
Setouchi Islands (Naoshima → Teshima → Inujima)
Made to measure.
Every one of our packages is individually tailored. Contact us to discuss your vision of your visit to Japan

→ Contact us